Can you imagine having a staff of 50,000 people and no one to manage them? It would be a nightmare. Management is invaluable in making sure that things go well.
The management of intelligent hardware and infrastructure is no different. With thousands of pieces of intelligent equipment in the field working for you, you need to have control over what is going on and the ability to manage them in an effective and timely manner.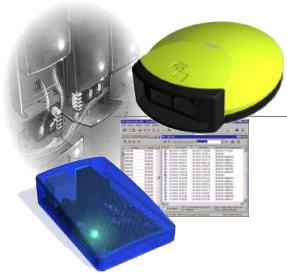 Then there is managing your customers and their expectations, another do or die function. If you are going to stay ahead of the game, you need to know what your customers are doing, when and how. And you need to know fast. Once you know your customers, you can offer individually tailored services, or segment your market according to your business strategy.
Compuspec knows the importance of management and includes this as an invaluable component in every solution. Compuspec's software suite of management tools empowers its customers to manage all facets of their telecoms services solution. This management component can include managing diallers, services, risk, churn, assets, and the like.
Avoid missing opportunities due to out of date information and an inability to act fast. Compuspec Management puts you in control by providing the information you need when you need it.
Manage services
Turn On / Off Services as Required
Arrange Bundled Service Offerings
Customise Services to Customer Groups
Release New Services in Real Time
Customers Use Self Serve Web Interface
Service Usage Feedback
Manage Diallers
Adjust for Regulatory Changes
Change Routing Partners
Upgrade Software Remotely
Offer LCR Services
Manage Assets
Track Location of Customer Equipment
Detect Active & Inactive Equipment
Track Equipment Usage
Monitor & Evaluate New Installations
Manage Churn
Instant Disconnection Reports
Customer Usage Forecasting
Minimise Retention Costs
No Waiting for Zero Billing Cycle